Welcome to the
Town of Franklin, NC
Incorporated 1855
COVID-19 Novel Coronavirus Public Notices from the Town of Franklin
NEW! If you're planning to travel to Franklin, NC or Macon County, NC please see the below information concerning the COVID-19 pandemic response in our Town and County. The link below will open a pdf document. You can read the full text of this information on our COVID-19 Information & Resource page.
» Regulations Imposed in Macon County, NC, in Connection with COVID-19 (pdf)
March 27, 2020 - Governor Roy Cooper issues Executive Order 121, a statewide Stay at Home Order beginning Monday, March 30 at 5 p.m. until April 29, 2020.
The Executive Order directs people to stay at home except to visit essential businesses, to exercise outdoors or to help a family member. Specifically, the order bans gatherings of more than 10 people and directs everyone to physically stay at least six feet apart from others.
» READ EXECUTIVE ORDER 121 (pdf) • READ FAQs PERTAINING TO EO121 (pdf)
March 27, 2020 - Town Council Meetings Public Notice
Notice is hereby given that the Town Council meetings scheduled for April 6 and April 14, 2020 have been cancelled. The meetings will be combined and rescheduled as a Special Called Meeting to discuss regular business and to include a budget work session for April 13, 2020 at 5:30 p.m. at the Town Hall board room located at 95 East Main Street, Franklin, NC.
Onsite access to the meeting will not be permitted to the public, but there will be a link to a live stream of the meeting found on the front page of www.franklinnc.com in the coming days.
Anyone wishing to make a public comment shall have an opportunity to submit questions or comments via email to contactus@franklinnc.com that will be read during the meeting. Comments and/or questions may also be mailed to P.O. Box 1479, Franklin, NC 28744.
The deadline for these will be Monday April 13, 2020 at 12:00 p.m.
March 26 , 2020 - UPDATE - Emergency Proclamation 2020-2 - READ PROCLAMATION HERE (pdf)
Overview (please read complete text of download above for complete information):
During the State of Emergency previously declared within the corporate jurisdiction of the Town of Franklin, all lodging facilities including hotels, motels, resorts, inns, guest houses, bed and breakfasts, campgrounds, RV parks, vacation cabins, home rentals, and any and all short term rentals or leases within the said jurisdiction are ordered to be closed to the public at 5:00 p.m. on Friday, March 27th, 2020. For purposes of this proclamation, the term 'short-term' shall mean for a term of less than twenty-eight (28) days in duration.
Existing non-short-term rentals or leases that are continuously occupied are excluded from the operation of this declaration. The following persons and activities are further exempted:
a. Employees and independent contractors of the Town, County of Macon, any provider of medical care, or government or public utility.
b. Military, National Guard, or law enforcement personnel deployed and/or assigned to assist local agencies during the Local State of Emergency.
c. Town residents who occupy a lodging facility due to circumstances that have rendered the person's usual place of residence uninhabitable.
d. Anyone ordered quarantined within a lodging facility by an appropriate public health official.
e. Homeless persons occupying a lodging facility prior to the effective date and time of this proclamation; use of lodging facilities needed to house the homeless of the Town of Franklin in an emergency related to the COVID-19 response.
f. Use of a lodging facility if used as an emergency facility to assist with the COVlD-l9 response
EFFECTIVE IMMEDIATELY OR UNTIL MODIFIED OR RESCINDED
Mass gatherings of persons in groups of more than 10 people are prohibited.. A mass gathering is defined as any event or convening that brings together more than 10 people in a single room or single space at the same time, such as an auditorium, stadium, area, large conference room, meeting hall, theater, or any other confined indoor or outdoor space. This includes parades, fairs, and festivals.
Childcare facilities are permitted to remain open pursuant to guidance from the NC Division of Child Development and Early Education.

Executive Orders issued and amended by the Governor of North Carolina including orders prohibiting or restricting the operation of business establishments, the congregation of people as well as the movement of people in public places, including but not limited to Executive orders number 116, 117, 118,119 and 120, will be enforced by local law enforcement officers or other agencies as appropriate.

All persons are urged to maintain social distancing (approximately six (6) feet away from other people) whenever possible and to continue to wash hands, and practice proper respiratory etiquette (including coughing into elbow).
lt is recommended lhat all persons whose point of departure originates from outside the area of , "community spread," currently including the states of New York, New Jersey, Washington, and Florida, and which shall also include other states which are subsequently designated areas of "community spread," and entering into the Town of Franklin for the Sole purpose of relocating temporarily into an area of less substantial spread, shall be subject to Quarantine and/or lsolation Orders by the Macon County Health Director in accordance with applicable state law and are hereby specificaily requested to quarantine or isolate themselves, as appropriate, for a period of fourteen (14) days to limit exposure to our residents and prevent a hardship for local infrastructure, including the healthcare industry.
March 17, 2020 - Town of Franklin Declares State of Emergency - READ DECLARATION HERE (pdf)
TOWN OF FRANKLIN NC CLOSURES & CANCELLATIONS
NEW - Memorial Park will be closed through April 30, 2020
Events and Festivals that are booked through the Town for the use of the Gazebo will be suspended all through March and April
All street closings for events are canceled March through April

SCHEDULE CHANGES
The Franklin ABC Store will be limiting operational hours. The store will close at 6:00 p.m. each day.


CUSTOMER INQUIRIES & MAKING PAYMENTS

Attention all customer's due to the growing concern for COVID-19, if you have a general question or inquiry please knock on the window at the Franklin Town Hall reception area during business hours and someone will be able to assist you.

If come to Franklin Town Hall to make a utility or tax payment please utilize the drop box payment located out front. If you need a receipt, please put that request in envelope and we can mail, fax, or email that to you. If you have a question regarding a utility or tax payment please call 828-524-2516.

INFORMATION FROM THE FRANKLIN POLICE DEPARTMENT

During the COVID-19 pandemic the world is currently facing, the Franklin Police Department will continually evaluate and update its day-to-day operations as needed. Changes in operation and response protocols will be implemented to protect sworn and non-sworn personnel and the public as we continue to serve the community. » READ THE LATEST UPDATES

For assistance or questions regarding these notices, please call the Town of Franklin at 828-524-2516.

BUSINESS ASSISTANCE INFORMATION

If your business has been economically affected by the COVID-19 pandemic, resources are available to assist you. » READ MORE

OTHER ANNOUNCEMENTS

Balsam West Establishes Free WI-FI Hotspot in Franklin
Balsam West has established a drive-in Wi-Fi hotspot that is free and open to the public at the Franklin Plaza parking lot in Franklin. The SSID is Balsamwest and the login is balsamwest . » More information at Balsam West
Mayor's WelcomeMessage from Mayor Bob Scott
Thank you for visiting the Town of Franklin online. The purpose of this site is to keep the citizens, businesses and visitors of Franklin informed with a wide variety of information. Franklin is a slice of small town America that is rich in culture and history. Yet, we embrace the future with a business friendly community and work to provide amenities that help our Town grow. If you're visiting discover all that Franklin has to offer.
Corona virusInformation
During this time of heightened awareness for public safety due to the COVID-19 pandemic, the Town of Franklin will keep our citizens and visitors up-to-date with a special website page devoted to Coronavirus information.
In addition to any precautions being taken by the Town of Franklin, NC, you will also find a list of resources to educate yourself on the latest new concerning this public health event.
about franklin, ncDiscover Us!
The Town of Franklin is located in the mountains of Western North Carolina and is surrounded by beautiful streams & waterfalls and offers a wealth of things to do. We were recently named the 25th best city to live in North Carolina by the U.S. Chamber of Commerce. Enjoy our many festivals & events along with great shopping and services from our Downtown Merchants. Discover the breathtaking views around Franklin on one of the many hiking trails. You'll also discover plenty of fishing, hunting, rafting, kayaking and more outdoor adventures!
PAY YOUR WATER BILL ONLINENow Available
PLEASE NOTE: In order to access online bill pay you will need your new account number and last amount paid. Surcharges apply.
Save time or a trip to Town Hall by utilizing this new online bill pay service. Simply follow this link or choose the quick link at the bottom of the page to be redirected to a secure page where you can pay your water bill online. Please note a new window will open.
public noticesLatest Information & Announcements
As a service to our citizens and business community, the Town of Franklin posts notices of official public hearings held by Town Board of Aldermen and Town boards and authorities. Information is also posted on bids being accepted by the Town of Franklin and other notices for our community's input and participation. You'll find a complete listing of the latest Public Notices and additional information here.
FRANKLIN FESTIVALS & MOREAlways Something To Do
From Pickin' on the Square to the World Famous Pumpkin Roll, you'll discover there is always something to in Franklin, NC.
The Town of Franklin sponsors many special events each year including PumpkinFest & Winter Wonderland. Downtown Merchants also host special events including Airing of the Quilts, Appalachian Heritage Festival and more. Click below to go to our special festivals & events website.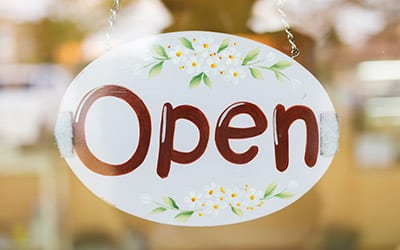 Opening a Business?Information to Assist You
Franklin, North Carolina is the perfect place for your business venture. We welcome you to be a part of our thriving community.
Before opening a business in Franklin there are a few steps everyone needs to take before buying a property or signing a lease.
Click the link below to learn how to get started in opening a business in Franklin, NC.
Moving to Franklin?Information for Residents
The Town of Franklin, NC is a great place to work, live and play!
If you're considering a move to our wonderful town, we've compiled a list of resources to help you get started.
You'll find even more in our For Residents section on this site's main menu.